14 December 2020
Nissan Juke Raised the Festive Spirit with the Happy Holidays Playlist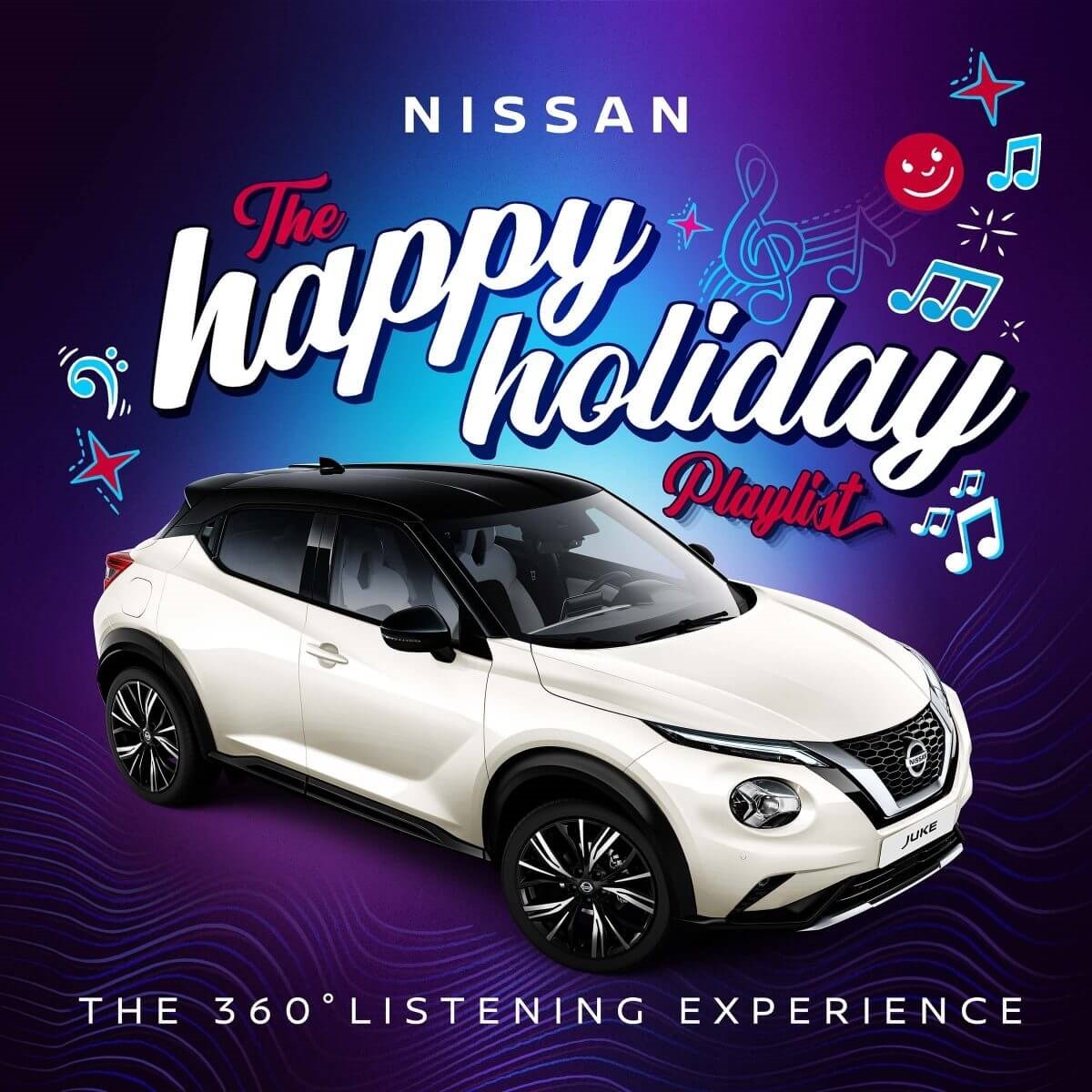 PARIS, FRANCE (14 December 2020) — As Christmas fast approaches and Australians nationwide gear up for their cross-country road trips, Nissan JUKE has amped up the festive season with an upbeat holiday playlist. Packed full of cheerful tunes, The Happy Holiday Playlist is sure to make any motorist's spirits soar well into the New Year and no matter what they have planned.
Curated by Nissan teams across Europe, the playlist, which can be streamed globally from today, boasts popular and up-tempo songs that together create a fun soundtrack for the holiday season.
Music plays an instrumental part in raising our spirits and is a much-needed remedy after a challenging 2020. A recent wide-ranging study shows that 89% of participants believe music to be essential to their wellbeing, with 81.8% using the power of music to make them happy.
"The joy of driving goes hand-in-hand with the uplifting power of music. With its fun-to-drive personality and premium Bose Personal Plus audio system, the Nissan JUKE offers the perfect opportunity to relish all the fun that the open road has to offer. This is where JUKE really comes into its element," said Arnaud Charpentier, Vice President, Product Marketing, Nissan Europe.
Offering a truly colourful musical palette, the selection of songs exudes a sense of positivity, dialled up even more by the Nissan JUKE's bespoke Bose Personal Plus sound system.
Immerse Yourself in Uplifting Beats: Juke and Bose Personal Plus
Equipped with state-of-the-art premium audio technology, the Bose Personal Plus sound system is designed uniquely for JUKE. The eight high-performance speakers are expertly tuned to offer the best possible sound in JUKE's cabin.
What's more, the driver and front passenger can enjoy a truly immersive, 360-degree listening experience, courtesy of UltraNearField speakers integrated into both front headrests. With the option to simulate concert acoustics or to make the music a touch more personal, the system offers multiple scenarios for maximum listening pleasure.
The Happy Holiday Playlist can be streamed on Spotify, listed under the Nissan Europe artist page here.